September 29 – October 1, 2017
Nancy Kelly will be our featured speaker at our second Charlotte Mason Conference at the Palisades Retreat Center in Federal Way, Washington.  Come join us for a inspiring and educational weekend with talks, Shakespeare, Nature Study, and great conversation in a beautiful environment.
Nancy Kelly is a well known and highly respected speaker about Charlotte Mason's philosophy.  She shares her experience and wisdom every year at the Living Education Retreat, the CMI Eastern Conference, and various other regional events around the country.  Her newest project is her Living Education Lessons, an online mentoring community.
She and her husband Kent have home-educated their six children for over 20 years using the principles and practices of Charlotte Mason. Nancy has helped build a thriving educational community in southwest Minnesota that continues to learn and grow. She administrates the Parents' Midwest Educational Union (PMEU), a parents' book discussion group; Truth, Beauty, Goodness (TBG), a student learning cooperative; and the teacher-training Awakening sessions. She is a current board member of the Charlotte Mason Institute and writes at her CM-inspired blog, Sage Parnassus.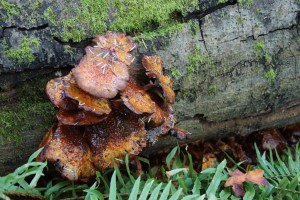 Plenaries and Activities
Nancy Kelly
Charlotte Mason Foundations: A Paradigm Shift
Join Nancy for an introduction to Charlotte Mason, including her belief in the child as a person and her viewpoint that education is an atmosphere, a discipline, a life, and the science of relations. Who was Charlotte Mason? What was her educational philosophy? Can her methods be used in high school as well as in elementary school and middle school? Drawing from her 20 years of experience using Charlotte Mason's methods, Nancy will talk about the basics of a Charlotte Mason education and how it can transform your homeschool.
The Well-Balanced Mind: The Imagination Factor
Do you value your imagination?  Your child's? This talk is an exploration of the importance of imagination in education, faith and life. Mason said that "imagination is, like faith, the evidence of things not seen" and is an integral part of everyone's personhood.  How can we nurture this in our materialistic society where testing reigns supreme?
Getting Rid of Weeds and Fostering Flowers: The Vital Role of Habits
This talk will examine the important and balanced emphasis of habits in a relational education. Charlotte Mason elaborates on the role of the parent when helping our children develop the type of habits that form fine character while weeding out the habits that will do them harm. As always, her advice is based on the whole child, not just outward expressions. We will look at the types of habits in a child's life and Mason's wise, commonsense approach to fostering the good.
Shakespeare: The How and Why
In this workshop, Nancy will examine how and why Charlotte Mason's PNEU students were immersed in Shakespeare. The results may surprise you! She will be sharing her 20 years' experience in teaching Shakespeare to children, high schoolers, and adults – often all at the same time. Personal anecdotes, recommended resources, and audience participation will be part of this session.
New Thoughts of God: Living Bible Lessons
Charlotte Mason said that Bible teaching should be "as the warp in and out of which the child weaves other knowledge and other thought." In this workshop, Nancy will take attendees through an immersion session of a Bible lesson, which introduces children to "new thoughts of God" every day.
Citizenship in the Curriculum: Mason, Magnanimity, and the Moral Life
Nancy will present an in-depth look at how Charlotte Mason and the PNEU schools approached the subject of citizenship and character development, an area she has been researching and practicing for years. Through Mason's own works, a picture talk, poetry, and personal stories she will explore Mason's claim that our function as teachers is "to supply children with the rations of knowledge which they require; and the rest, character and conduct, efficiency and ability, and that finest quality of the citizen, magnanimity, take care of themselves."
Activities
Nature Walk and Nature Journaling
Nature Présentation by a Local Expert
Afternoon Tea
An Experiential Evening with Shakespeare
Both Mass and a non-denominational Morning Prayer Service will be available on Sunday Morning

Location, Lodging, and Meals
Our conference will take place at the Palisades Retreat Center, located on Puget Sound in Federal Way, Washington.  The rooms are either single or double occupancy, and each room has a private bathroom.  If you register for a double room, you will have the opportunity to request your roommate during the registration process.  The double rooms contain two single beds.
The accommodations are simple but comfortable and linens are included.  For photos of the rooms, meeting spaces, and grounds, please see the Palisades Center website.
Conference registration also includes 6 meals, beginning with dinner on Friday evening and ending with lunch on Sunday afternoon.  The retreat center can accommodate some dietary requests such as vegetarian and gluten free with advance notice.  Please indicate if you have a dietary need when you register.

Registration
The total conference cost, including lodging and meals, is $330 for a single room, and $300 per person for a  double room.  All the double rooms are sold out, but there is a waitlist for the double rooms in case one becomes available.
To sign up, please visit our conference registration website.
Babies
You are welcome to bring your baby to this conference.  Since our lodging is primarily in single rooms, this conference is well suited to bringing a baby.  Our primary meeting room is also quite large, so there will be room for a stroller or a baby on a blanket in the back of the room.
Waitlist
Tickets are non-refundable, but once the conference fills we will maintain a waitlist and attempt to fill from it in case of a cancellation. If we are able to fill from the waitlist, we will refund your registration fee.  Will will not fill from the waitlist after September 22nd.
Commuters
We may be able to accommodate a few commuters at the conference, but due to our contract with the Palisades Retreat Center, we must sell out the regular tickets first.  If you buy a regular overnight ticket, you may be able to switch to a commuter ticket, but only if there is someone on the waitlist to take your place.  The commuter option will be slightly less than the regular conference, but due to the day use fee charged by the retreat center, meal cost, and registration, it will not be that much less.
Airport Transportation
If you will be flying in for this conference, we will be arranging an airport pick-up from the Seattle Airport on Friday in the early afternoon and a drop-off on Sunday afternoon after the conference is over. We will only have a limited number of seats available, so please contact rebecca@charlottemasonwest.com soon if you would like transportation to and from the Seattle Airport.
Advance Deposit
If you have made an advance deposit for this conference (thank you!), Amber has emailed you a discount code for your registration. Please email amber@charlottemasonwest.com if you did not receive it. Your deposit will hold your space until May 25th, and if you do not register for the conference by this time your deposit will be refunded and your spot will not longer be reserved.
Questions?  Please email amber@charlottemasonwest.com