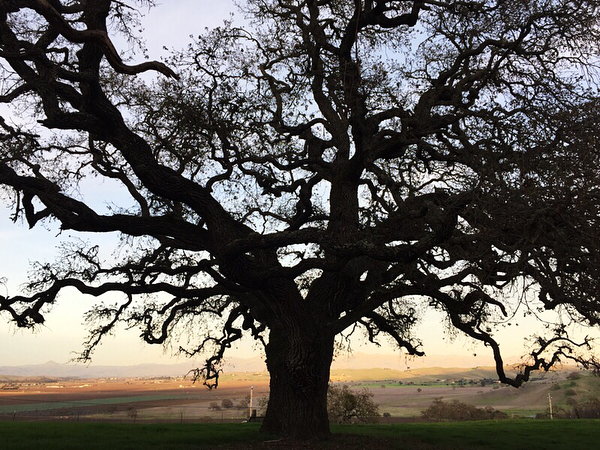 February 21 – 23, 2019
We have planned a unique schedule for this year's event that we hope will provide both refreshment and education.
The heart of our retreat will be an extended immersion in the methods Mason used with her students as a way to get to the core of her philosophy.
Our full day together will have two parts:
:: a morning timetable of lessons, from geography to dictation to folk song to foreign language
:: an afternoon slated with traditional Afternoon Occupations, including a guided nature walk and sloyd (offered in two tracks for those new and those more experienced)
During these immersion blocks, attendees will be invited to adopt the posture of a student in a joy-centered, low-stress atmosphere.
At various points during the event, we will be discussing our observations of the process as we work out the role of the teacher, the role of the student, and the role of the lesson in building relationships with knowledge and forming character. This time for processing will include a formal workshop, personal brainstorming and journaling time, guided discussion, and a Q+A panel.
Our aim is that attendees will walk away with a clear sense of what a lesson in each of those subjects might look like, modeled by experienced mothers. But more than that, we hope to provide an understanding of the principles that underlie all lessons in the Mason paradigm and a sense of how to use atmosphere, discipline, and life to engage and inspire students. We want to arm mothers both with the tools for implementing Mason-style lessons in their homes as well as the knowledge they need to make the right decisions for their families.
The rest of our time together will be rich in beauty and community as well: folk dancing, group hiking, a round-table share of Western region educational resources, and more. There will be opportunities to explore the beautiful grounds of the San Juan retreat center in its greenest season, as well as to sit fireside and chat with other mothers. We will spend time considering the parent-child relationship and ponder how best to engage our children in not just lessons but in life as well.
We hope you will leave refreshed and ready to finish the second half of the school year with purpose, energy, clarity, and peace.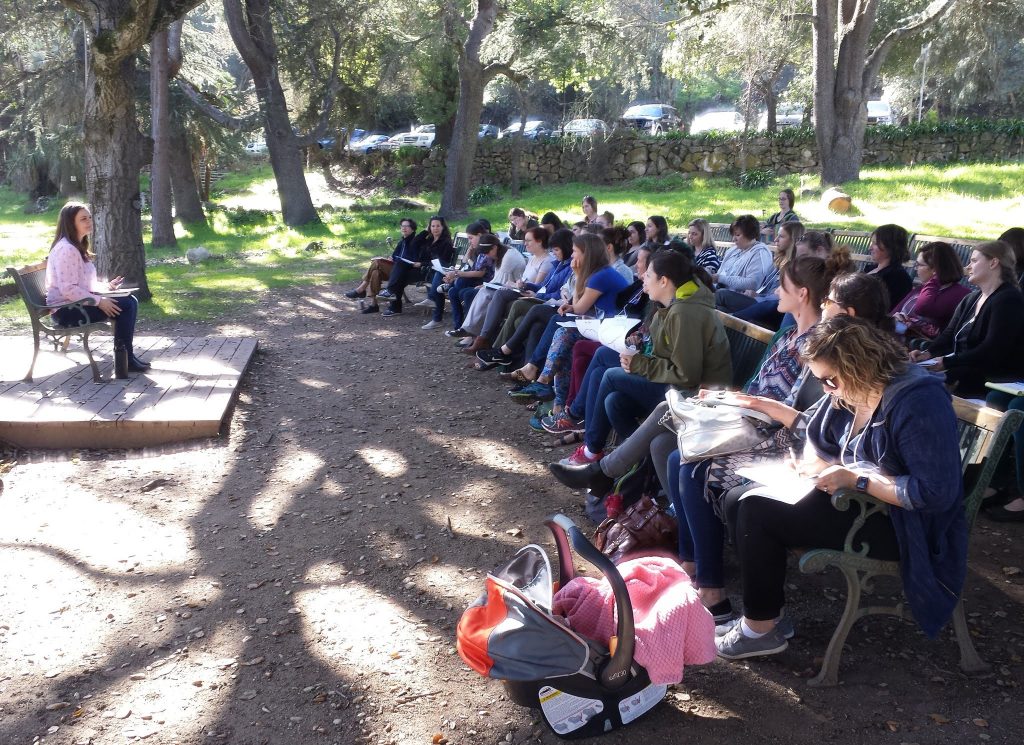 Speakers
Celeste Cruz
Celeste lives in the South Bay with her husband and their nine children, all twelve and under. Once upon a time she was training to be an English professor; now she can usually be found with a baby strapped to her back and toddlers underfoot as she learns alongside her six school-aged kids. (Some days are more successful than others.) When she has her hands free, she enjoys distance running, reading, and nature journaling. She discovered Charlotte Mason before her children were born and has been an enthusiastic devotee ever since. She moderates at the AmblesideOnline Forums, curates content for @charlottemasonirl and @keepingcompanycm, writes for Common Place Quarterly, and shares the joys of a Catholic Charlotte Mason home education at Joyous Lessons and @celeste_cruz.
Amber Vanderpol
Amber is a mother to six children, ages 16, 13, 10, 7, 4 and 1.  She has homeschooled from the beginning using some of Mason's methods, but began following Charlotte Mason's Philosophy of Education in earnest about seven years ago.  Amber particularly enjoys reading good books, having thoughtful conversations, and being outdoors.  Amber and her family live on 10 forested acres in the foothills of the Sierra Nevada.  She writes about her homeschool and Mother Culture at Flare of Light and @ambervanderpol.
Jessica Severne
Jessica lives on a small family farm in Northern California with her husband and four children, ages 14-3. She has homeschooled with a CM flair from the beginning, slowly and steadily growing in the method and, more importantly, learning how to live. Jessica finds great delight in the everyday wonders that happen at home and is passionate about encouraging moms toward peaceful, purposed living.  She leads a thriving Charlotte Mason community that serves dozens of families and shares her CM journey on Instagram @jessicaseverne.

Tentative Schedule
THURSDAY
2pm – OPTIONAL group field trip – location TBA
4pm – Arrival
4-6pm – Registration, Resource Fair, Used Book Sales
6-7pm – Dinner
7:15-8:15pm – Introductions and First Talk
8:15-9:00 – Folk Dancing
FRIDAY
8-8:45am – Breakfast
9-11:15am – Morning Lessons
11:15-12 – Guided Reflection
12-1pm – Lunch
1-2pm – Talk and Guided Discussion
2-5:45pm – Afternoon Occupations, including Sloyd and a Guided Nature Walk
6-7pm – Dinner
7-9pm – Q+A Panels and Roundtable for Western Resources
SATURDAY
8-9am – Breakfast
9-10:15am – Nature walk + Journaling or Handicraft
10:30am-12pm – Closing Talk
12-1pm – Lunch + Farewells

Location, Lodging and Meals
Our retreat will be held at the St. Francis Retreat Center, located on 73 acres overlooking the San Juan Bautista Valley.  The St. Francis Retreat Center is located 40 miles south of San Jose.  The extensive grounds feature native landscaping around the buildings and two miles of trails, as well as views of the San Juan Bautista Valley and the Diablo Mountain Range.  The natural environment of this center will be an inspiring and restful environment for our Charlotte Mason retreat.
We will be staying in double occupancy bedrooms with private baths in the same building as our main meeting room.  Each bedroom will have two twin beds and a private bathroom.  The retreat center allows attendees to use the double rooms as single rooms for an additional fee.
Our retreat will include six meals, beginning with dinner on Thursday evening and ending with lunch on Saturday afternoon.  St. Francis Retreat Center can accommodate vegetarian, vegan, and gluten free diets in their dining hall, and can also accommodate other similar diets with advance notice.  Please note, they cannot protect against cross-contamination in their kitchen and dining hall.  There is also a refrigerator and microwave available for people with more restrictive diets.
Registration
The total cost, including lodging and meals, is $320.00.  All bedrooms are double occupancy, and the retreat center charges an additional $85 if there is only one person in the room.
Please Note:  There is a credit card processing fee for the registration.
Our retreat is currently full, but we do have a waitlist.  You will be asked to put in your credit card information when you join the waitlist, but you will be contacted in the event that a place opens up for you.  Your card will not be charged until you verify that you can still attend the retreat.
Waitlist
Tickets are non-refundable, but once the retreat fills we will maintain a waitlist and attempt to fill from it in case of a cancellation.  If we are able to fill from the waitlist, we will refund your registration fee.  We will not fill from the waitlist after February 13th.
Infants
You are welcome to bring an infant or young toddler with you to this event.  Moms with babies should either share a room with a friend, spouse or teen or to book a single room.  Please be prepared to take a crying baby out of our meeting space so as not to distract the other attendees.
Spouses and Teens
Spouses and teens are welcome to join us at this retreat, and we will waive the registration fee ($50) for any spouse or teen who registers with a retreat attendee.
Commuters
We will not be able to offer a commuter rate for this retreat.  However, if you would like to join us at this retreat but must return home at night, you are welcome to do so.  Unfortunately, we cannot offer a discount for this option.
Airport Transportation
If you will be flying in for this retreat, we will help you get to the retreat center from the San Jose Airport either by shuttle or a rental car carpool.  There will be a $30 fee for the airport transportation.  You can either register for airport transportation when you register for the retreat, or you can return to the registration page and purchase it later.  You will be contacted by February 1st for your itinerary details.  Please email amber@charlottemasonwest.com if you have any questions about airport transportation.
Questions?
Please email amber@charlottemasonwest.com.