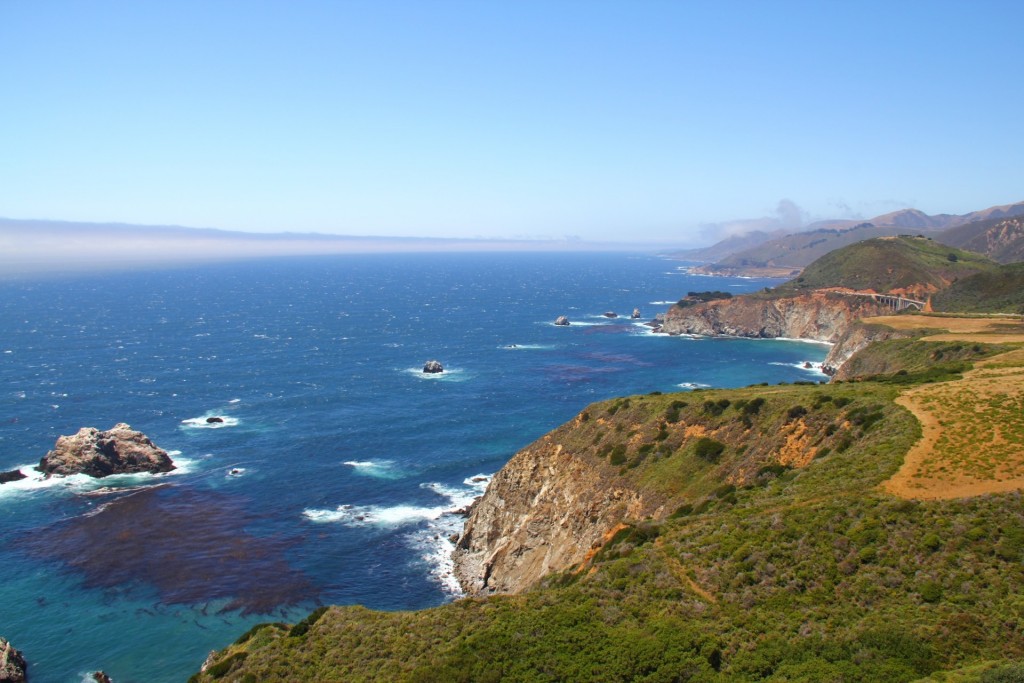 We invite you to join us for leisure and learning at a beautiful retreat home on the scenic Sonoma Coast of Northern California.  We will be living a weekend of Mother Culture to refresh and invigorate ourselves, as well as considering how to bring these habits and practices home with us to infuse our families and our lives more fully with Charlotte Mason's Philosophy of Education.  We will have ample time for nature walks, journaling, handicrafts, and guided discussions on Charlotte Mason topics.  Our small group will give us the opportunity to grow in friendship, share great conversations, and recharge in a peaceful setting.
Lodging:
We will be sharing a spacious and lovely home on the Sonoma Coast with beautiful views of the ocean and within walking distance to the beach.  Bedrooms will be shared, and will have either a queen or king bed or twin beds. Some rooms have their own bath, and others will share a bath with another room.  All linens will be provided.  If you are interested in coming to the retreat from out of the area, please email Amber and we'll see if we can arrange a ride for you.
Meals:
We will be sharing two dinners, two breakfasts, and a lunch together during the retreat.  These meals, along with coffee and tea, will be provided with the retreat.  You are welcome to bring additional snacks, wine, and/or other beverages.  If you have dietary requirements (gluten-free, dairy-free, etc.) please email Amber.
Date and Cost:
Our two night retreat begins at 4 p.m. on Thursday, April 14  and continues until Saturday, April 16, 2016.  We will have to check our of our rental house by 11 a.m., but if you can stay a little longer, we will have the opportunity to share an off-site activity and lunch together.
Cost:  $225.00
Costs for the optional Saturday activity and lunch are not included.
There are a limited number of spaces available for this retreat, and if we cannot fill the spaces quickly we will have to cancel the retreat in order to minimize the risk of financial loss for our family.  If the retreat is cancelled, a full refund of your registration cost or deposit will be refunded within 10 days.
We have filled all our available spots, but if you'd like to be put on our waiting list, you can sign up here. Please email if you have any questions!
Hosts:
Amber Vanderpol
Amber is a mother to five children, ages 14, 10, 7, 4 and 2.  She has homeschooled from the beginning, but began following Charlotte Mason's Philosophy of Education about five years ago.  Amber particularly enjoys her morning walk, reading great books, backpacking, and being outdoors.  Amber and her family live on 10 acres in the foothills of the Sierra Nevada in a home she and her husband largely built by themselves.  She blogs about her homeschool and Mother Culture at Flare of Light.
Celeste Cruz
Celeste is mommy to eight children under ten. Once upon a time she was training to be an English professor; now, she can often be found chasing her little ones while schooling her elementary kids. (Some days are more successful than others.) When she has her hands free, she enjoys distance running, reading, nature journaling, traditional Catholicism, and relaxing with her husband of thirteen years. She is a moderator for the Ambleside Online Forums, and you can also find her sharing the joys of a Catholic Charlotte Mason home education at her blog, Joyous Lessons.
Tentative Schedule:
Thursday
4:00 – Arrival (Late arrivals are welcome, but let us know if we should expect you for dinner or not)
6:00 – Dinner
7:30 – First Talk/Facilitated Discussion
Social Time
Friday
Casual Self-Serve Breakfast
Facilitated Discussion about Keeping
Nature Walk and Journaling
Lunch
Second Talk/Facilitated Discussion
Handicrafts
Open time
Dinner
Book Discussion
Social Time
Saturday
Casual Self-Serve Breakfast
Put house in order, get ready to check out
10:00 – Leave for our optional off site activity
Lunch
2:00 – Head home
Registration:
We have filled all our available spots, but if you'd like to be put on our waiting list, you can sign up here.