CM West :: Retreat at Puget Sound
September 6 – 8, 2019
Palisades Retreat Center, Federal Way, WA
Charlotte Mason believed in "A Liberal Education for All" and applied her philosophy and principles to all stages of the educational journey.

A deeper understanding of the PNEU Motto, "Education is an atmosphere, a discipline, and a life", discussed and reflected upon with other educators in a similar stage, can direct and encourage you no matter what your family's journey looks like.
About Our Retreat
Charlotte Mason envisioned "A Liberal Education for All" that encompassed a wide and generous feast of living ideas. As the next school year begins, we will come together to consider our three educational instruments—the atmosphere of environment, the discipline of habit, and the presentation of living ideas. Mason considered these instruments so fundamental that she devoted four of her Twenty Principles to them. The phrase, "Education is an atmosphere, a discipline, and a life", was also adopted as the motto of the PNEU, "an association of parents and teachers all interested in the educational welfare of children, bound together to study these principles, to apply them and to make them known." (PR Vol. 33, No. 11)
In order to delve more deeply into what it means to live out the PNEU Motto—"Education is an atmosphere, a discipline, and a life"—in our day-to-day lives, every participant will be invited to join a smaller community within our retreat that best fits their stage in the educational journey. Each small group will be led by someone experienced in the focus of that community. In our small communities, we will reflect on the talks, read additional material, narrate, and discuss the educational instruments of atmosphere, discipline, and life.
Dads and teens in high school are highly encouraged to come. Because education is a family effort, fathers can play an irreplaceable role in establishing and supporting all three aspects of the Motto in the home. We have a special group for fathers, led by a father, to help them embrace their role and grow in it. There will also be a special group for teens with an older teen as a leader and facilitator. As teens are transitioning to full ownership of their educational pursuits, they may be able to benefit from considering the foundations of Mason's philosophy of education. This can empower them in their studies and help make their education a lifelong pursuit.
While the retreat will focus on growing our understanding and application of our educational instruments through insightful speakers and mentored small groups, we have also planned time for wonderful immersion activities, handicrafts, community-building discussions, and personal rest and reflection time.

Small Communities
Charlotte Mason believed in "A Liberal Education for All" and applied her philosophy and principles to all stages of the educational journey. A deeper understanding of her Motto, "Education is an atmosphere, a discipline, and a life", can direct and encourage you no matter what your family's journey looks like.
However, the view and the process of applying Charlotte's methods may look different from each point in our educational journey. Therefore, we are inviting every participant to join the group that best fits their stage in this journey. Each group will be discussing the three tools of the Motto from their "location", guided by someone with  experience in that area.
In your registration, you will be asked to indicate which small community best fits your situation. Feel free to email us if you are unsure about which group best fits your needs.
Beginning at the Beginning
You have children too young for formal lessons or children in Form 1 (1st – 3rd grades) and are starting with Mason's methods from the beginning. If this is you, rest assured—Mason had so much insight into the needs and capabilities of young children. She walks a beautiful balance between giving a child the freedom to develop their faculties in healthy ways and providing the right kinds of mental and environmental "food" to awaken all the powers of a healthy, alert mind. Explore Mason's three tools of education with a goal of laying a gentle and solid foundation for a lifetime of enthusiastic and delightful learning.
Beginning in the Middle
You are transitioning or recently have transitioned your family to Mason's methods after having educated your children through a different method, in a school or at home.  Because every educational system or method carries its own belief of who a child is and what they are capable of achieving, switching from another method to Mason's will always carry some baggage: whether it's a child's dislike of school, or a mom's hesitancy to trust part of the method, or simply a need to clear the air and see a new destination and way of achieving it. By diving into those questions of what Mason meant by each of those three tools of education, you will more confidently embrace her philosophy when walking into this next year and not give up when things are difficult.

Further Up and Further In
You've been at it for at least a few years—applying Mason's methods as you educate your children—and you are ready for more. In some way you want to level up; whether it's going back to the foundations and strengthening where you've gone lax, or maybe its adding in subjects or principles that you have hitherto avoided. Be motivated to move into this next phase by deepening your understanding of her philosophy and expanding your practices of Mason's methods. This group will be discussing Mason's three tools of education with the intention of suiting up their families to better persevere and better enjoy their educational journey.
Fathers
As a father, you know that you are highly influential in the attitudes and direction of your home. What you do—or don't do—can drastically affect your wife's ability to educate the kids or run the home. The more you understand the key principles that underlie Mason's educational philosophy, the more you will be able to fill your role in establishing and supporting the best home education environment for your family. Alongside other committed fathers, and under the guidance of an experienced Mason dad, dive deep into the three fundamental tools of education that support the entire educational process so that you and your wife can co-pilot together on this family journey.
Teens
As a teen, you have begun to feel the weight of your decisions, and you are considering the possibilities of your future. Perhaps up until now, you have walked through your education following your parent's decisions and lead without giving it much thought. But now, you are being trusted with greater amounts of responsibility and you are preparing for when you will journey solo. Therefore, now it matters why and how you can best govern your own life and education so that you can achieve the goals you are making. Join this group of like-minded teens, led by a teen, and gather insights into the foundational principles and tools of your education so that you are empowered to walk through the higher studies and achieve the educational habits necessary to your lifelong pursuits.


100 Days of Keeping
May 28 – Sept 5
Inspired by Laurie Bestvater's new book, Studying to be Quiet: One Hundred Days of Keeping, we invite you to join us as we begin our own 100 Days of Keeping on May 28th, 100 days before CM West :: Retreat at Puget Sound. During the retreat, we will have an opportunity to reflect on this experience and share our observations. You are also welcome to share your keeping too.
You do not need to buy the book or attend the retreat to join us on our 100 Days of Keeping. We encourage you to to pick some form of keeping—it could be a commonplace book, a nature journal, a book of firsts, or something else—some way of intentionally putting pen to paper to regularly record something you are reading or noticing in the world around you. Then use this form of keeping, to the best of your ability, for 100 consecutive days.
And if you are coming to this after May 28, you are still welcome to join us!  Something is definitely better than nothing, and we encourage you to still try this practice even if it is less than 100 days until the retreat.
Some of us will be sharing our keeping along the way on Instagram, using the hashtag #cmwest100days, and we would love to have you join us.
Tentative Schedule
Friday
4:00 – 5:45 –  Registration/Informal Book Sharing on Books about the Pacific Northwest/Social Time
5:15 – 5:45 – Narration Workshop (OPTIONAL)
6:00 – 7:00 – Dinner
7:00 – 7:15 – Registration
7:15 – 9:30 – Welcome, Singing, Education is an Atmosphere Talk and Small Community Discussion, Folk Dancing
Saturday
7:00 – 7:45 – Nature walk on the grounds (OPTIONAL)
8:00 – 9:00 – Breakfast
9:00 – 12:00 – Singing, Education is a Discipline Talks and Small Community Discussions
12:00 – 1:00 – Lunch
1:00 – 5:00 – Afternoon Occupations Rotation: Nature Walk with Audubon Naturalist/Bookbinding/Dry Brush Watercolor/Personal Reflection Time
5:00 – 6:00 – 100 Days of Keeping Talk and Discussion
6:00 – 7:00 – Dinner with Themed Dinner Discussions
7:00 – 9:30 – Evening Occupations:  Shakespeare Immersion, Recitations, Folk Dancing
Sunday
7:30 – Mass (location TBA) and Morning Prayer (Water View Room)
8:00 – 9:00 – Breakfast
9:00 – 11:00 – Singing, Education is a Life talk and Small Community Discussion
11:10 – 12:00 – Education is an Atmosphere, Discipline, and a Life Talk
12:00 – 1:00 – Lunch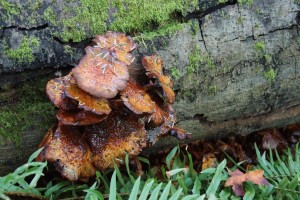 Speakers
Celeste Cruz
Celeste lives in the South Bay with her husband and their nine children, all thirteen and under. Once upon a time she was training to be an English professor; now she can usually be found with a baby strapped to her back and toddlers underfoot as she learns alongside her seven school-aged kids. When she has her hands free, she enjoys distance running, reading, and nature journaling. She discovered Charlotte Mason before her children were born and has been an enthusiastic devotee ever since. She moderates at the AmblesideOnline Forums, curates content for @charlottemasonirl and @keepingcompanycm, writes for Common Place Quarterly, and shares the joys of a Catholic Charlotte Mason home education at Joyous Lessons and @celeste_cruz.
Jackie Sochi
Jackie lives in Sammamish, Washington with her husband and two youngest children. Jackie's third child just graduated with a Masters in Speech Pathology. Jackie is a passionate Christ follower, homeschooler and believer in Charlotte Mason methods for educating and for life. She has been homeschooling for 8 years, and full CM for 7 of them. CM has fulfilled exactly what Jackie looked for when she decided to homeschool; living a Christ centered life while providing a life giving education to her children. Before homeschooling, Jackie worked in the corporate world as a CPA. Other things that Jackie enjoys is mentoring women, working to help previously homeless women transition to permanent housing, being outdoors doing anything, reading, knitting and generally spending quality time with people who desire connection. Jackie formed and helps lead a CM mom's group that has meet for the last 3+ years in Woodinville and loves to speak on CM topics whenever possible.
Amber Vanderpol
Amber is a mother to six children, ages 17, 13, 10, 7, 5 and 1.  She has homeschooled from the beginning using some of Mason's methods, but began following Charlotte Mason's Philosophy of Education in earnest about seven years ago.  Amber particularly enjoys reading good books, having thoughtful conversations, and being outdoors.  Amber and her family live on 10 forested acres in the foothills of the Sierra Nevada.  She writes about her homeschool and Mother Culture at Flare of Light and @ambervanderpol.
Abby Wahl
Abby Wahl is a Christian, a wife to a farmer/rancher and when not herding sheep, she is herding her 5 children (ages 15-9) and faithfully trying to educate them. She enjoys coffee black, mornings early & quiet, and cooking (not baking), and books – lots of books.  She can be found on Instagram at @ordoamoriseducation.

Location, Lodging, and Meals
Our conference will take place at the Palisades Retreat Center, located on Puget Sound in Federal Way, Washington.  The rooms are either single or double occupancy, and each room has a private bathroom.  If you register for a double room, you will have the opportunity to request your roommate during the registration process.  The double rooms contain two beds.  We have a very limited number of triple rooms that can be used if you are attending with a teen and a spouse or friend.  These rooms will still be at the double rate and will have a single bed and a double bed.
The accommodations are simple but comfortable and linens are included.  For photos of the rooms, meeting spaces, and grounds, please see the Palisades Center website.
Conference registration also includes 6 meals, beginning with dinner on Friday evening and ending with lunch on Sunday afternoon.  The retreat center can accommodate some dietary requests such as vegetarian and gluten free with advance notice.  Please indicate if you have a dietary need when you register.  There are two refrigerators available, one near the dining area and one in our main meeting space, if you need to bring food with you.

Registration is Now Closed
The total conference cost, including lodging and meals, is $315 for a single room, and $285 per person for a double room.  Spouses and teens can receive a $50 discount on the double room registration.  We do have a few rooms that can be used as triple rooms if you are bringing a teen and also want to share a room with a spouse or a friend.  These rooms will have a double bed and a rollaway bed and will have the same rate as the double rooms.  If you are interested in this option, please email amber@charlottemasonwest.com when you register.
Please Note: There is a credit card processing fee for the registration.  If you would rather pay by check, please contact amber@charlottemasonwest.com.
Register is Now Closed
Commuters
In order to fulfill our contract requirements with the retreat center, we need to sell most of our tickets before we can open the retreat up to commuters.   If you buy a regular overnight ticket, you may be able to switch to a commuter ticket, but only if there is someone on the waitlist to take your place.
The commuter ticket, if we are able to offer it, includes all meals and costs $210. We cannot offer an option that does not include meals.
Babies
You are welcome to bring an infant or young toddler with you to this event. Moms with babies should either share a room with a friend, spouse or teen or book a single room. Please be prepared to take a crying baby out of our meeting space so as not to distract the other attendees.
Waitlist
Tickets are non-refundable, but once the conference fills we will maintain a waitlist and attempt to fill from it in case of a cancellation. If we are able to fill from the waitlist, we will refund your registration fee.  We will not fill from the waitlist after August 28th.
Airport Transportation
If you will be flying in for this conference, we will be arranging an airport pick-up and drop-off from the Seattle Airport.  Please plan on arriving by 3 p.m. on Friday and departing after 3:30 p.m. on Sunday.  We will only have a limited number of seats available, so please contact Bethany Lowndes soon if you would like transportation to and from the Seattle Airport.
Questions?  Please email amber@charlottemasonwest.com