February 9 – 11, 2017
Come join us for a restful and educational conference held at Presentation Center, located on 67 acres in the Santa Cruz Mountains.  Grow in your understanding of Charlotte Mason's philosophy of education, spend time nature journaling and discussing ideas and books, and enjoy the fellowship of kindred spirits.  You'll come away refreshed and invigorated, conquering the February slump and ready to finish the school year strong.
Location, Lodging and Meals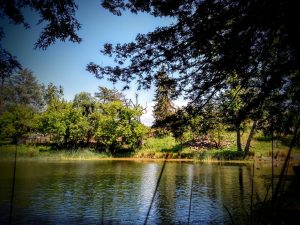 Presentation Center is a beautiful and historic retreat center located approximately 20 minutes from the San Jose airport.  The natural environment of this center, with a pond, many beautiful trees, and a 3/4 mile nature trail, will be an inspiring and restful environment for our Charlotte Mason conference.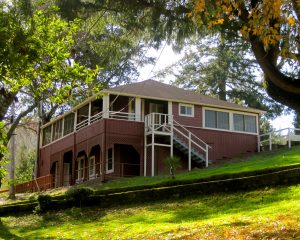 We will be staying in cottages with varying number of bedrooms.  Each bedroom will have one or two  twin beds and the cottages will have shared bathrooms.  Most cottages also have a shared living room and small kitchenette.   There are a few single rooms, and mothers with infants will be given priority for these rooms.  Any additional private rooms will be given to those who state their preference for one on the registration form.  All rooms are the same price.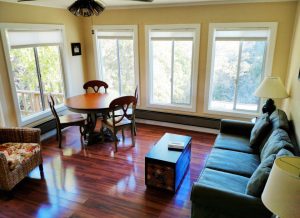 Our conference will include six meals, beginning with dinner on Thursday evening and ending with lunch on Saturday afternoon.  Presentation Center can accommodate vegetarian and gluten free diets in their dining hall, and there are some limited facilities for food preparation for people with more restrictive diets.
Speakers
Brandy Vencel
Brandy Vencel is a Christian wife and homeschool mom of four children ages 7 to 14. She invited Charlotte Mason into her heart in 2005 and never looked back. Brandy spends most of her spare time writing for her blog, Afterthoughts, designing her phonics curriculum, Teaching Reading with Bob Books, and hosting the popular Scholé Sisters podcast. Brandy also serves on the Auxiliary Board for AmblesideOnline, a a free homeschool curriculum that uses Charlotte Mason's classically-based principles to prepare children for a life of rich relationships with everything around them.
John Muir Laws
Naturalist, educator and artist John (Jack) Muir Laws is in love with the natural world and has lived his life sharing this passion with others. He is trained as a wildlife biologist and is a Research Associate of the California Academy of Sciences. Jack has taught nature education teacher since 1984 in California, Wyoming, and Alaska. He teaches the tools to help people develop as naturalists and stewards including, ways to improve your observation, memory and curiosity, conservation biology, natural history,  scientific illustration, and field sketching all while having fun and falling more deeply in love with the world. Laws has written and illustrated books about art and natural history including The Laws Guide to Nature Drawing and Journaling (2016), The Laws Guide to Drawing Birds (2012), Sierra Birds: a Hiker's Guide (2004), The Laws Guide to the Sierra Nevada (2007), and The Laws Pocket Guide Set to the San Francisco Bay Area (2009).  He is the primary author and editor of the curriculum: Opening the world through Nature Journaling. This free teaching guide is kid tested and teacher approved and integrates science, language arts, and visual arts through keeping a nature journal. He is the founder and host of the Bay Area Nature Journal Club, monthly free nature sketching workshops, field trips and events, connecting people with nature through art.
Celeste Cruz
Celeste lives in the South Bay with her husband of thirteen years and their chaotic crew of eight children, all ten and under. Once upon a time she was training to be an English professor; now she can usually be found with a baby strapped to her back and preschoolers underfoot as she learns alongside her elementary kids. (Some days are more successful than others.) When she has her hands free, she enjoys distance running, reading, and nature journaling. She discovered Charlotte Mason before her children were born and has been an enthusiastic devotee ever since. She moderates at the AmblesideOnline Forums and shares the joys of a Catholic Charlotte Mason home education at Joyous Lessons.
Jenny Elias
Jenny lives in a suburb of Southern California with her husband Richard and their six children. She has been homeschooling since her oldest was seven years old. The introduction to Charlotte Mason (CM) was welcomed warmly, since much of its philosophy was already naturally approached in their home. Jenny quickly developed an interest and excitement in sharing CM with others in her community. She started a CM discussion group, Learning Charlotte Mason in Conejo and Simi Valleys, with other homeschooling mothers. This group has blossomed into a weekly CM co-op community known as the "Large Room," which she currently moderates. Through dedication to her Christian faith and the principles of a CM education she finds grace in her daily life.
Amber Vanderpol
Amber is a mother to five children, ages 14, 10, 8, 5 and 2.  She has homeschooled from the beginning, but began following Charlotte Mason's Philosophy of Education about five years ago.  Amber particularly enjoys her morning walk, reading great books, backpacking, and being outdoors.  Amber and her family live on 10 acres in the foothills of the Sierra Nevada in a home she and her husband largely built by themselves.  She blogs about her homeschool and Mother Culture at Flare of Light.
Schedule
Tentative Schedule, Subject to Change
Thursday
4:00 – 6:00:  Arrival
6:00 – 7:00:  Dinner
7:15 – 7:30:  Welcome
7:30 – 8:30:  First Plenary – Brandy Vencel
Friday
8:00 – 9:00:  Breakfast
9:15 – 10:15:  Workshop Session #1  (two choices)
10:30 – 12:00:  Second Plenary – John Muir Laws
12:00 – 12:45:  Lunch
1:00 – 2:30:  Drawing Workshop with John Muir Laws
2:30 – 3:30: Hands-on Work
3:30 – 4:30:  Workshop Session #2 (two choices)
4:45 – 5:45: Panel/Round table/Discussion
6:00 – 7:00:  Dinner
7:15 – 8:30:  Book Discussion/Handicraft/Chat
Saturday
8 – 9:  Breakfast
9:30 – 10:30:  Third Plenary – Brandy Vencel
10:45 – 11:45:  Panel/Round table/Discussion
12:00 – 1:00:  Lunch
Registration
The total conference cost, including lodging and meals, is $320.00.
Conference registration is full.
Waitlist
Tickets are non-refundable, but once the conference fills we will maintain a waitlist and attempt to fill from it in case of a cancellation.  If we are able to fill from the waitlist, we will refund your registration fee.
Commuters
We will not be able to offer a commuter rate for this conference.  The requirements of the retreat center made a day option almost the same price as the regular ticket.  However, if you would like to join us at this conference but must return home at night, you are welcome to do so.  Unfortunately, we cannot offer a discount for this option.
Airport Transportation
If you will be flying in for this conference, we will be arranging an airport pick-up from the San Jose Airport on Thursday in the early afternoon and a drop-off on Saturday afternoon after the conference is over.  Please email amber@charlottemasonwest.com if you will need transportation to and from the San Jose Airport.
Advance Deposit
If you have made an advance deposit for this conference (thank you!), I have emailed you a discount code for your registration.  Please email amber@charlottemasonwest.com if you did not receive it.  Your deposit will hold your space until December 1st, and if you do not register for the conference by this time your deposit will be refunded and your spot will be opened to someone on the waitlist.